Key BSA Events
Flagship Events
24/04/2019 - 26/04/2019
BSA Annual Conference 2019
The theme for the 2019 Annual Conference is - Challenging Social Hierarchies and Inequalities. The conference will take place at Glasgow Caledonian University from 24–26 April 2019.
Find out more
Equality Lecture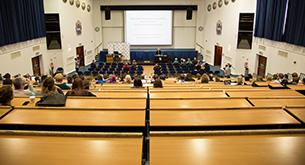 25/10/2018
Annual Equality Lecture with Professor Kalwant Bhopal: Social justice, exclusion and white privilege in universities
Professor Kalwant Bhopal examines recent evidence on the representation of BME staff and students in...
Find out more