Distinguished Service to British Sociology Award
About the Award
This prestigious award is judged on service to British sociology and awarded to the outstanding individual who has contributed most to the discipline by leading an extraordinary life as a sociologist.
All BSA members are eligible and the winner will be presented with the award by BSA President, Susan Halford during a special virtual ceremony.
Call for Nominations
Nominations for 2021 are now CLOSED.
2021 Winner: Professor Graham Crow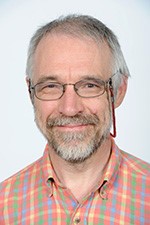 We are delighted to announce that Professor Graham Crow, of the University of Edinburgh, has been awarded the Distinguished Service to British Sociology Award for 2021.
"It is a great pleasure to recognise Graham Crow for his outstanding contribution to sociology over a long and distinguished career.
"From his pioneering work on lone parenthood in the 1990s, to his work on communities and his contributions to research methods, Graham has been an influential figure in British sociology.
"Moreover, he has been very generous with his time in supporting the wider discipline as a co-editor of both Sociology and Sociological Research Online as well as several stints on various journal editorial boards." said Professor Louise Ryan, Chair of the Board of Trustees of the BSA.
On receiving the award, Professor Crow said, "This is a wonderful surprise to be honoured by the BSA in this way. I am grateful to the Association for having helped me in innumerable ways over the last forty years to build a rewarding career as a sociologist. In turn, it has been a privilege to have been able to contribute to the collective good through the Association, and in the process to have worked with so many inspiring and dedicated people."
Past Winners
2020 - Professor Liz Stanley

2019 - Professor Alan Warde

2018 - Professor John Solomos

2017 - Professor Sara Arber

2016 - Professor David Morgan

2015 - Professor John Eldridge

2014 - Professor John Scott
2013 - Sara Delamont
2012 Inaugural Award - Professor Jennifer Platt