BSA/BBC Ethnography Prize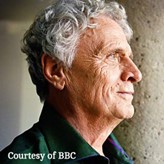 Thinking Allowed in association with the British Sociological Association announces the annual award for a study that has made a significant contribution to ethnography: the in-depth analysis of the everyday life of a culture or sub-culture.
Are you involved in social science research and completing or will have completed ethnography this year? The Award is open to any UK resident currently employed as a teacher or researcher or studying as a postgraduate in a UK institution of higher education.
An entry should be a completed ethnography, a qualitative research project which provides a detailed description of the practices of a group or culture. Any sole authored book or peer reviewed research article published during the calendar year of the award will be eligible.
The judges will be looking for work which displays flair, originality and clarity, alongside sound methodology. The work should make a significant contribution to knowledge and understanding in the relevant area of research. 
The panel of judges will select six finalists, and from that shortlist the judges will select an overall winner who will be awarded a prize of £1000.  The judges for the Award are yet to be announced.
How to Enter
Submissions are CLOSED and the winner will be announced at BSA Annual Conference.